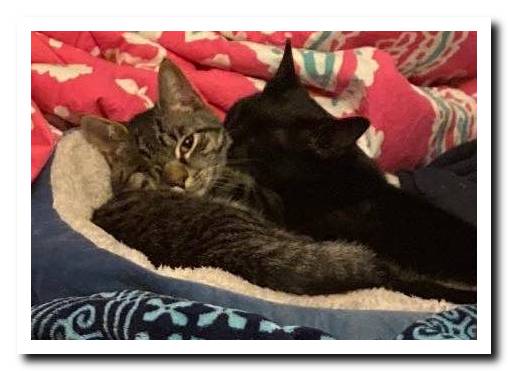 Whiskers Pet Rescue is a non-profit 501(c)(3) animal rescue organization committed to helping and caring for cats/kittens who have been abandoned, injured, abused, or neglected. We rescue and adopt out hundreds of cats each year, placing them in loving forever homes. We receive no state or federal funding. We are able to help as many cats/kittens as we do thanks to generous donations from people like you.
Whiskers Pet Rescue is run entirely by volunteers. We have no paid staff so all of the money we raise goes to the direct care of our cats. All donations are tax deductible.
Checks can be made out to Whiskers Pet Rescue and mailed to:
Whiskers Pet Rescue
P.O. Box 367
Southbury, CT 06488
We always need the following items to care for our rescued cats and kittens until they are placed in their forever homes. We know some of these items aren't very glamorous, but they are all vital to the daily care we give our four-legged friends in order to ensure that the temporary home we provide them is safe, clean, and comfortable.
If you'd like to donate any of these items, please bring them to our Adoption Center during our Adoption Hours. If none of these times are convenient for you, you may contact us at 203-586-1666 or WhiskersPetRescue@yahoo.com to make other arrangements.
Wish List
Purina One Dry Cat Food – Indoor Advantage
Purina One Dry Kitten Food - Healthy Kitten Formula
Fancy Feast Canned KITTEN Food
Canned Cat Food (for adult cats - any kind)
KMR Powder (Kitten Milk Replacer)
Nursing Bottles for Newborn Kittens
Yesterday's News Cat Litter (or any brand of PAPER litter)
Paper Towels (Bounty Select-A-Size preferred)
Heavy-Duty Garbage Bags (black) – 30 gallon or 33 gallon size
Tall Kitchen Garbage Bags (white) - 13 gallon size
Dawn Dishwashing Liquid (blue)
Liquid Laundry Detergent
Bleach
Cat Toys
Gift Cards to PetSmart, Walmart, Stop & Shop, LaBonne's, etc.
Choose Whiskers Pet Rescue as your AmazonSmile charity.
Use AmazonSmile every time you shop for Amazon products.
Whiskers will receive a donation for every order, at no cost to you!