Adoption Hours
Phone: (203) 586-1666      Closed Mondays & Tuesdays
* We are now open Thursdays to the public, with no appointment necessary.
All other days are still by appointment only and you must always be pre-approved to adopt.
Welcome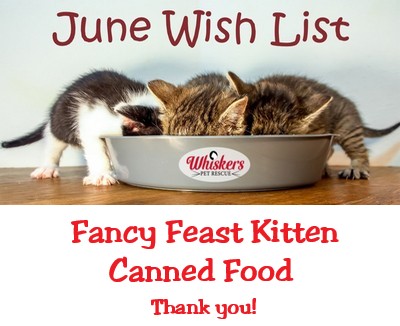 *Reprinted with permission from the May anniversary edition of Southbury Neighbors Magazine. 
Written by Felicity Pines. Editor: Danielle Noel Hawthorne.
* Click here to see the original article (pdf) *

NON PROFIT SPOTLIGHT:
TIME SPENT WITH CATS IS NEVER WASTED* 

WHISKERS CAT RESCUE, located at Bennett Square in Southbury, has documented marked increases in cat and kitten adoptions during the year of the pandemic at a time when families were at home and able to look after a new pet. That consequence has indeed been a positive one, but Covid-19 has brought many additional challenges to this noble cause – to bring love, sanctuary, and forever homes to abandoned, abused, and stray cats in the region.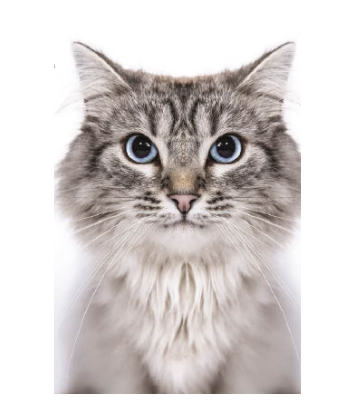 HOW HAS COVID 19 IMPACTED WHISKERS?
Director Caroline Abate has surveyed the damage: First, she explained, "a nonprofit with an all-volunteer staff does not qualify for PPE. We are not eligible for any help. And, about one-third of our base volunteers were unable to assist due to CDC guidelines and quarantines, etc."

  Running on a skeleton crew, difficulty getting supplies, and increased costs have added to the challenges. There were also negative effects on monetary and tangible donations, as fundraising attempts were severely impacted. The Annual Benefit Dinner was cancelled at a loss of about 15% of the budget. Past grants designed to help the animal community were not available in 2020 because funds were shifted to the dire needs of our citizens.
  "Everything about the personal challenges of this pandemic had an impact on Whiskers," said Abate. "Thankfully, however, we were still able to provide all medical care, did not turn anyone away, and worked with other rescues to help one another care for our pets. We have learned how to be creative in new ways, and our volunteers have become even closer. We are a family."
  When some of the Covid restrictions were lifted, the Board of Directors met to determine protocols that would adhere to CDC guidelines. Appointments are made only once applications to adopt have been approved, and visits to the facility are spaced out accordingly.

HAS ANY GOOD FORTUNE COME THEIR WAY?
  Some very good news came in the form of a $20,000 grant through the Weiderhold Foundation to purchase and install a generator. The facility will be able to sustain its heat or air conditioning during power outages. Working with the Town's Offices of Emergency Management and Animal Control, Whiskers has been authorized to offer services for the greater community in emergencies that cause long-term outages or prevent people from staying at home with their animals.
  Whiskers has been able to spearhead a wonderful new program, Senior to Senior, that pairs surrendered senior cats with senior citizens who are looking for love and companionship but may have financial limitations. Support is provided, including medical care, for the life of the cat. There are currently 30 elder cats in the program. Abate wished to remind people to make financial arrangements for pets in their wills.

WHO PROVIDES MEDICAL SERVICES FOR THEIR FELINES?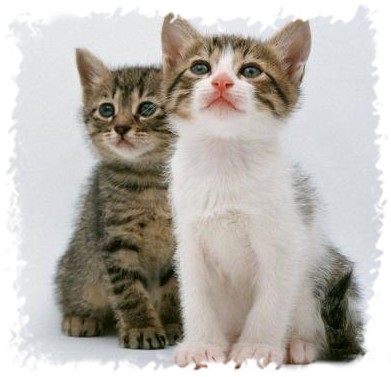 When Whiskers came to Southbury almost five years ago, the pet rescue organization worked with Dr. Ross at Southbury Veterinary Hospital. He continues to provide general medical care on a weekly basis as well as vaccinations and sterilizations. Any animal under 5 months that is adopted is given 90 days to use a voucher for these procedures free of charge. Dr. Ross' partnership has enabled Whiskers to rescue, adopt, and care for a magnitude of furry friends!
  Whiskers also works with Newtown Emergency Vet Specialists for acute and nighttime emergencies. Abate commented, "They have been very generous with their expertise, time, and resources for the benefit of the animals in our care."

WHAT ARE THE PLANS GOING FORWARD?
"We're hoping to hold small events," Abate said. May 15 is their annual Tag Sale, so they are accepting donations! Sold merchandise will benefit the nonprofit, and unsold items will be given to other charities.
  They are also hoping to hold their benefit dinner dance at the Wyndham on October 30, 2021adhering to CDC guidelines at that time. "It is our opportunity to raise funds, celebrate our accomplishments, and say thank you to our loyal supporters, adopters, and volunteers," said Abate. Information regarding the benefit dinner dance will be posted on https://whiskerspetrescue.org by July or August.
  As a 501c3 non-profit charity, Whiskers receives no state or federal funding. There is no paid staff. They rely on the generosity of their supporters and adopters. "Your support will help to supply food, litter, and medical support," said Abate. "Whiskers wouldn't exist without YOU!"


*quotation attributed to Sigmund Freud